EVERYTHING I TOUCH TURNS TO

  SOLD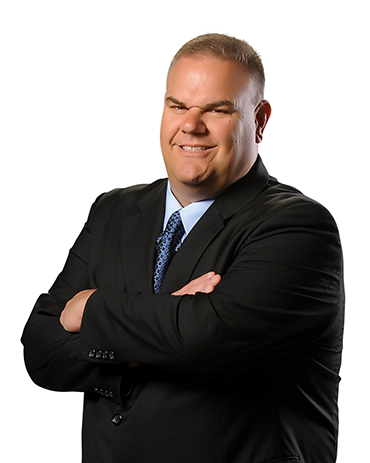 Meet Mike Deising
I am the Broker/Owner of Deising Real Estate in Marysville. I have been in Real Estate sales since 2001 and have been a Broker/Owner since 2008 where I have been a top producer consistently since. From 2013 through 2017, I have been named by Hour Detroit Magazine to the top 3% of all Real Estate Professionals in the Metro Detroit Area and ranked in the top 5 for sales in St Clair County, two achievements that I am very proud of.
Previously, I had a 12 year career with Coca-Cola Enterprises as a Route Driver/Salesman which I learned many lessons including that "The Customer is Why!" meaning they are the reason that you are there and will be treated with the utmost in respect and that they are the most important factor within your business, a belief that I carry with me always.
I was raised and still reside in Marysville graduating Marysville High School in 1990, and have very strong, deep rooted ties to my city. Since 2001, I have been married to my wife, Pam, who is a Registered Nurse at McLaren Port Huron Hospital. I have step-son, Alex, who works and resides in Taylor MI. I am heavily involved within my community as a Firefighter with the Marysville Fire Department for over 20 years, St Clair Co Firefighters Association (where I served on the executive Board for nearly 10 years), Eastern Thumb Association of Realtors (served 2007-2016), St Christopher's Catholic Church, Sons of the American Legion Post 449 Marysville, Fraternal Order of Eagles 3702, and Port Huron Moose Lodge no.158.
If you are seeking true results when listing your home for sale or in need of the best representation when purchasing your next home, your first and last calls should be to Mike Deising at Deising Real Estate.
Remember That Everything I Touch Turns To SOLD!
I have chosen Deising Realty in the past. Mike and Deising Real Estate have always been prompt and very effective with handling my Real Estate business. Not only would I recommend this service to a friend, but will also use them in the future.

I have worked with Mike on several transactions, personally and professionally. I highly recommend Mike. He helped us with the purchase of our home 12 years ago and made a potentially stressful time very easy.

Mike is a great guy! Referrals are the only way our business grows and it's nice to know that he has enjoyed working with us. So much that he sends his clients, friends, co-workers and family members to us. We trust him and are confident in him as a Real Estate Professional. He also has great staff in his office. Misty whom I have had the pleasure of speaking to on several occasions is helpful and knowledgeable. And Jen she is super nice to. If anyone is looking at selling or buying give Mike a call he would be a big help.

My home was on the market for 14 months and no one was looking at it. The value kept going down and so did my asking price. I finally bailed on the realtor and hired Mike. The house was sold within 6 weeks at a price I could live with. He worked a miracle for sure.

I have dealt with Mike on at least 3 different occasions. All for different types of deals. He has been professional and helpful, but he also was willing to give it to me straight. I really appreciate that about him. He has never attempted to sway me to something that did not fit my criteria. This is something that every single other real estate agent I have dealt with has done. He knows his business. He knows his customers. And he is very good at what he does. I highly recommend him.